Welcome To

The Urban Planter
The Urban Planter is a unique and trendy gift shop in downtown Spartanburg. You could say that plants are kind of our thing, but they are far from our only thing! We love plants of all kinds but we prefer the rooted varieties which create arrangements that will last for years to come.
In our shop you will find individual plants, potted arrangements, terrariums, air plants and succulents. We also have a great selection of gifts, local art, greeting cards and home décor items. Follow us on Facebook and Instagram for daily updates on happenings in the store!
Our address:
147 E Main Street, Spartanburg, SC 29306
Feel free to call us with any questions:
864-804-6256
"Probably the cutest store in the whole city. So many plants to choose from, and I love mixing and matching my plants to my planters! I've never had a problem with a plant not surviving or thriving. Love shopping here!!"
Workshops
There are no workshops currently scheduled, but please check back with us frequently or visit our Facebook/Instagram pages to keep up with us!
Join us for one of our workshops!  The cost of the workshops include all materials and instructions unless otherwise noted.  Sign up and bring a friend for a memorable night out which includes light refreshments, some laughs, and loads of fun!  We have a few different options to pick from; descriptions and prices are noted below.
Due to limited availability and space, payment is required up front to hold your space.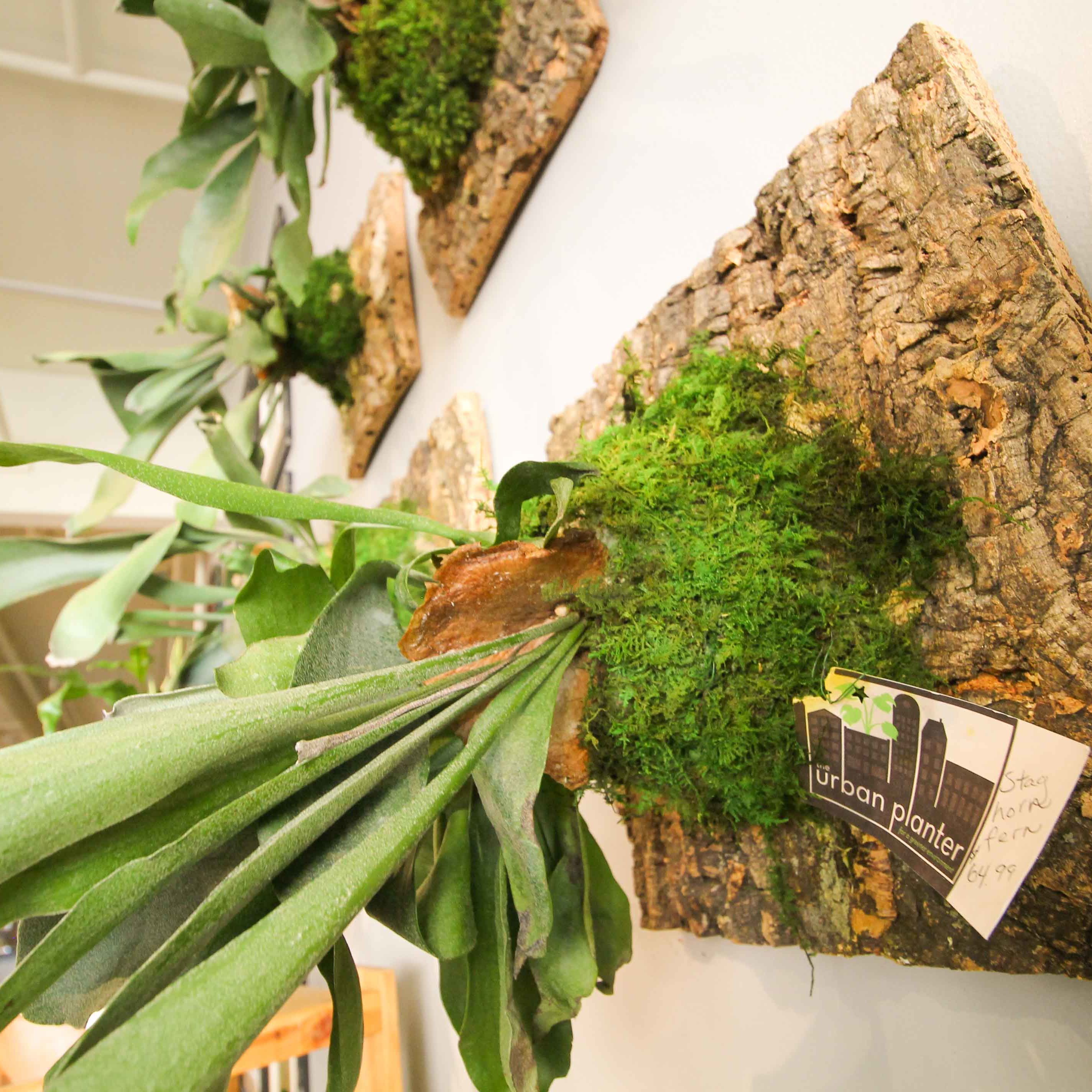 Staghorn Fern
This workshop is sure to be a crowd pleaser.  We will show you how to mount a staghorn fern onto a piece of cork bark.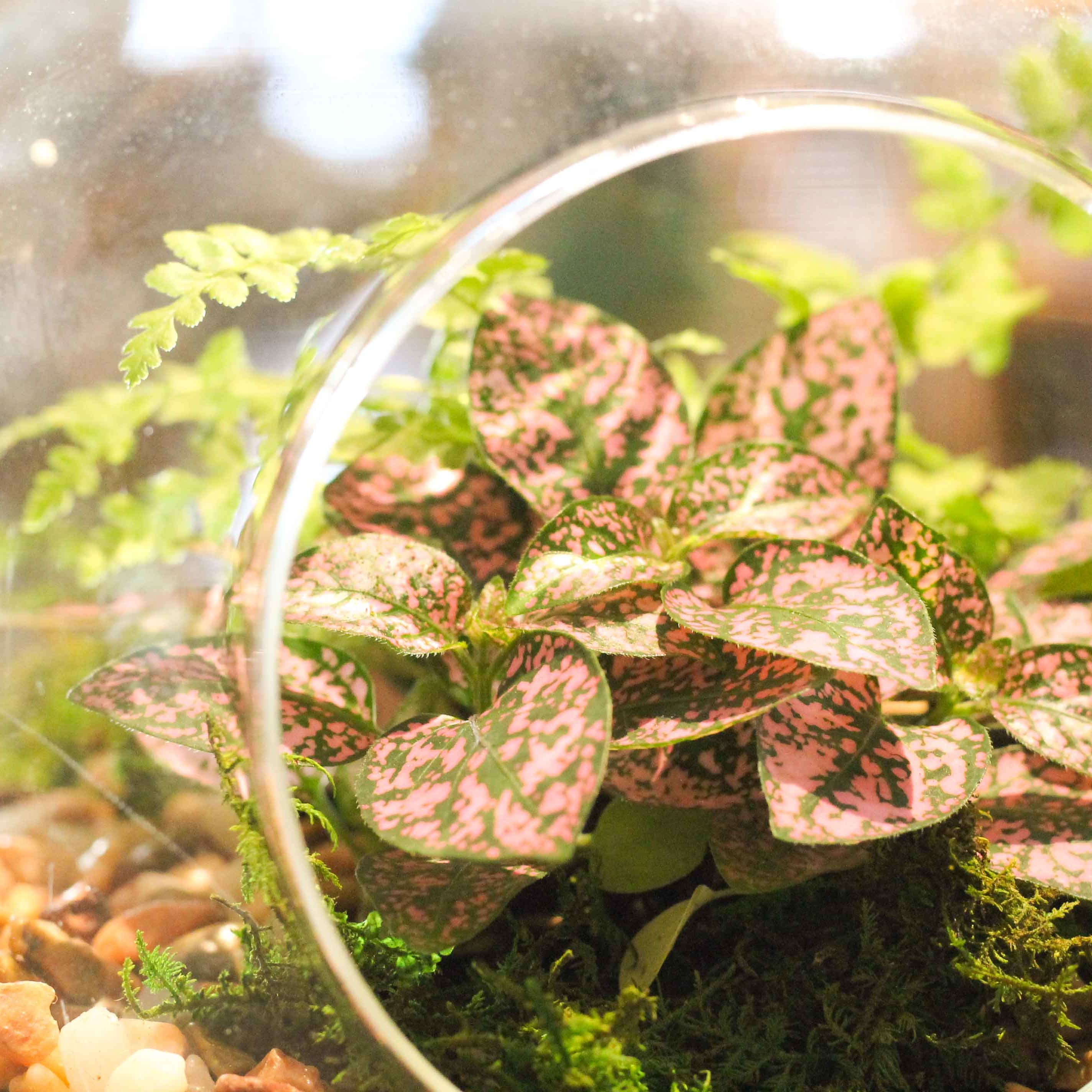 Terrarium
In this workshop we will show you how to build a terrarium.  A terrarium is an ecosystem with plants, rocks in moss inside of a glass vessel.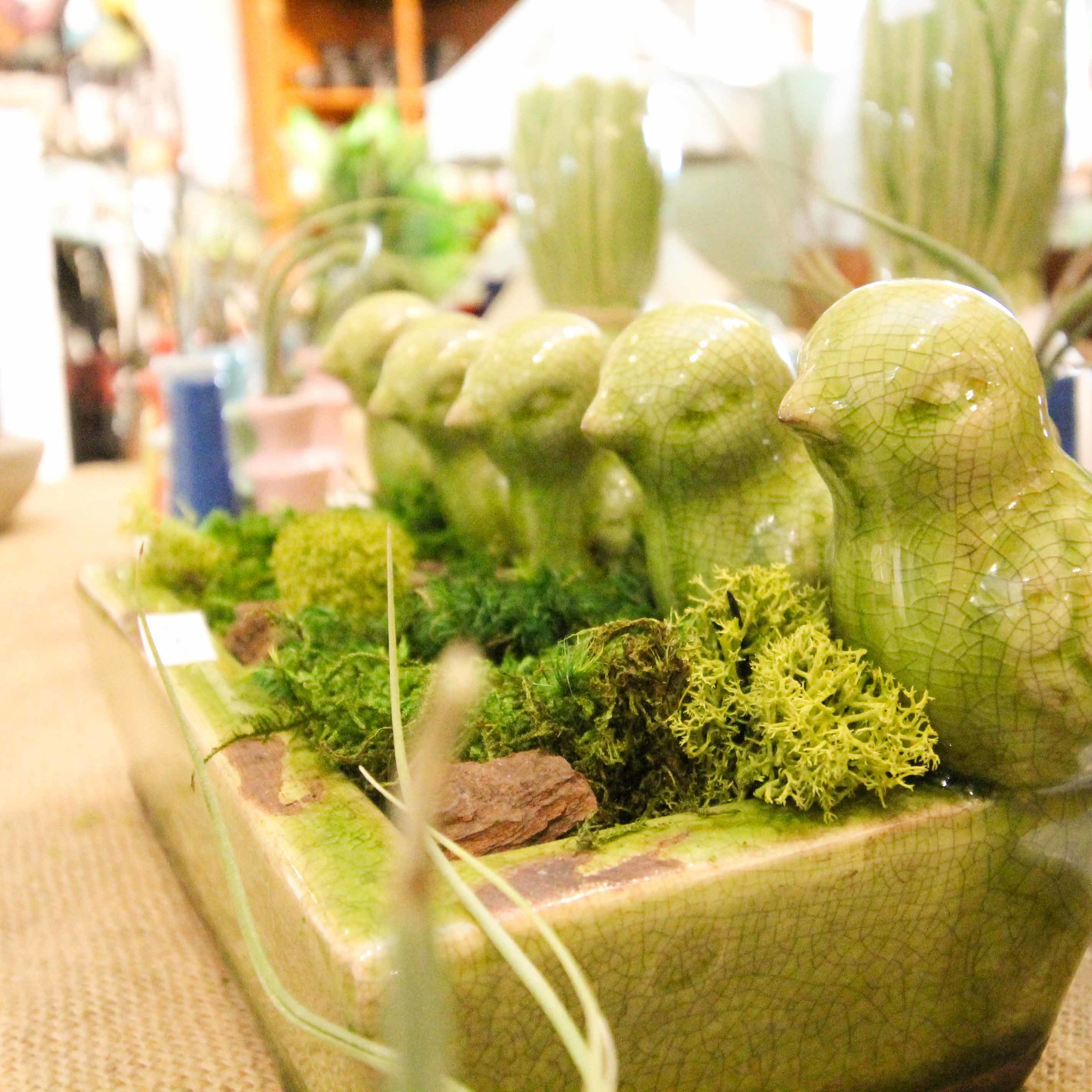 Fairy Garden
Fairy Gardens are a miniature garden complete with living plants, small structures and mosses that can be tended year round.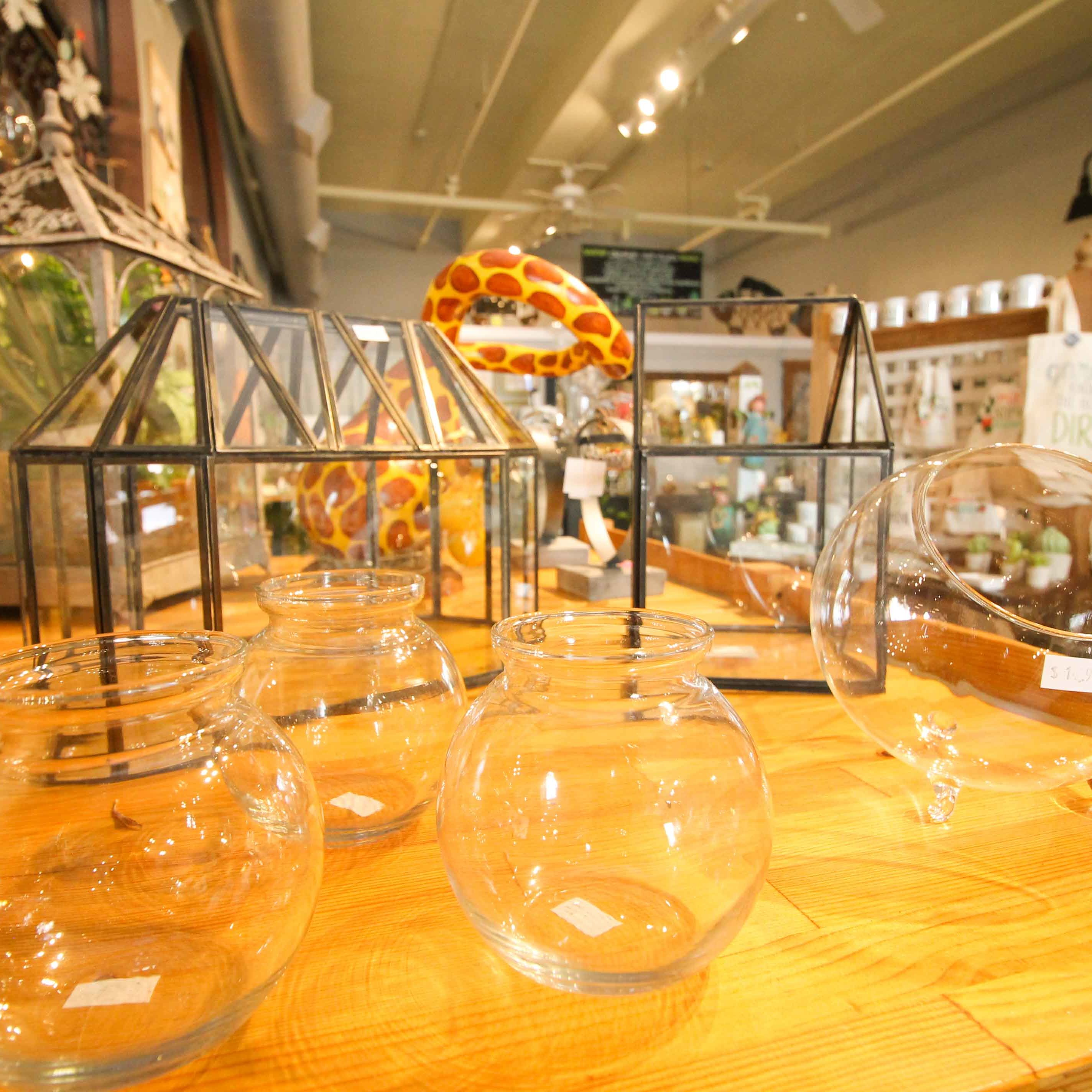 BYOT
Bring in your own glass piece and we will help you fill it with plants, rocks, mosses and any other little embellishments.
Air Plant Terrarium
This air plant terrarium makes for a great gift.  Air plants do not require any dirt or soil which makes them very versatile and a great conversation piece.  We can add air plants to decorative containers or glass pieces. They can be done in singles or multiples. 
Succulent Garden
This succulent garden is a fun and colorful arrangement that is easy to care for.  Ceramic vessel design may vary based on availability.
Feel free to call us with any questions:
864-804-6256